Buddy Wakefield's first book of new work in eight years
A Choir of Honest Killers, Buddy Wakefield's newest book of prose and poetry, reads like an episodic novel exploring his creative climb from the gritty underbelly of anger and shame, into the dissolution of tragedy addiction and the unmistakable clearing ahead.
In this staggeringly honest account of life alone on the road, Buddy carefully confronts a debilitating overcompensation of masculinity, growing up gay in the south, the ruins of public shame, a damaging fear of intimacy, and the prolonged agony of a failing relationship. All the while, this story rockets toward light with refreshing humor and keen insight that Wakefield credits to frequent specific serendipity, meditation, and one sudden moment of bliss that kept growing.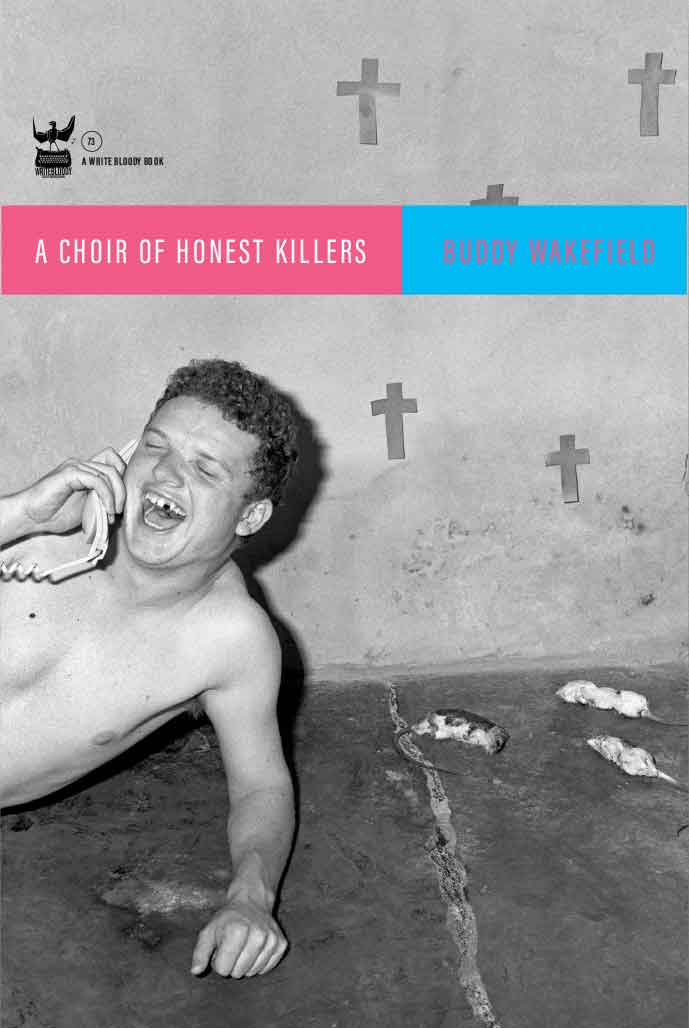 JANUARY 2021
January 7, 2021 Fire Leopard's You Biq Wit Us World Tour Show, 7:30pm PST CLICK HERE
January 10, 2021 LGBTQ+ Literary Spacemakers in Quarantine Roundtable, weho.org/arts, 2-4pm PST RSVP Link
January 25, 2021 1st night of 4-week live workshop Awkward If You Have To, with Buddy Wakefield, every Monday thru Feb. 15, 7-8:30pm PST REGISTER HERE
* Covid cancelled A Choir of Honest Killers world tour and made me give y'all's money back … So I thought it a fine time to offer the first full-length concert release of my career. This is the last recorded show in twenty years of touring. Click the flyer, or HERE, and drop in. I could hardly be more proud of the new work—
Come workshop with me this Monday, every Monday for a month. 7pm PST. You're ready. Link in bio.
Starting Monday, every Monday for a month, i'm gonna give you a lot more than my two cents on your writing. i don't care...