June 7, 2016
Was jogging through Brighton toward the beach thinking
the word *memoirs*, listening to Coal Miner's Daughter
by accident, smiling about the "I Am A Lagan" tour with
Katie Wirsing and Andrea Gibson nearly 10 years ago,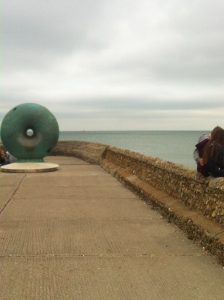 having the time of our lives near the giant metal doughnut
and Ferris wheel. Most things pass through my poetry filter
before they get to my practicality feature (blessings and curses;
job's a job). So when I rounded the corner to the boardwalk
and saw the Ferris wheel gone from Brighton, I wondered
if I should tell the Lagans or did it seem too sad,
that lovely memory missing. Or are we just shedding novelty?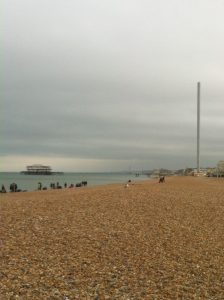 Serendipity occurs so frequently now I find myself considering
abstract notes like this all day long to get a gauge of things.
I stopped jogging and asked the next person I saw what happened
to the Ferris wheel. He said they took it down a couple days ago
to make room for a 360-degree eye.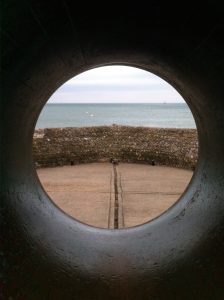 Of course they did. Jog on, y'all.
Meanwhile, pirates still play mini golf.