February 18, 2015
Nothin' but jam-packed thanks front to back
for the Flavorpill crew in NYC last night
coming through once again with
one of the warmest shows of the tour.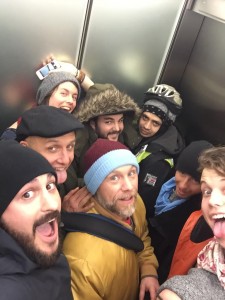 We'd like to apologize to you,
delivery man in the back corner,
for making you pile in
and the predictable enthusiasm about your pizza.
Who can blame?