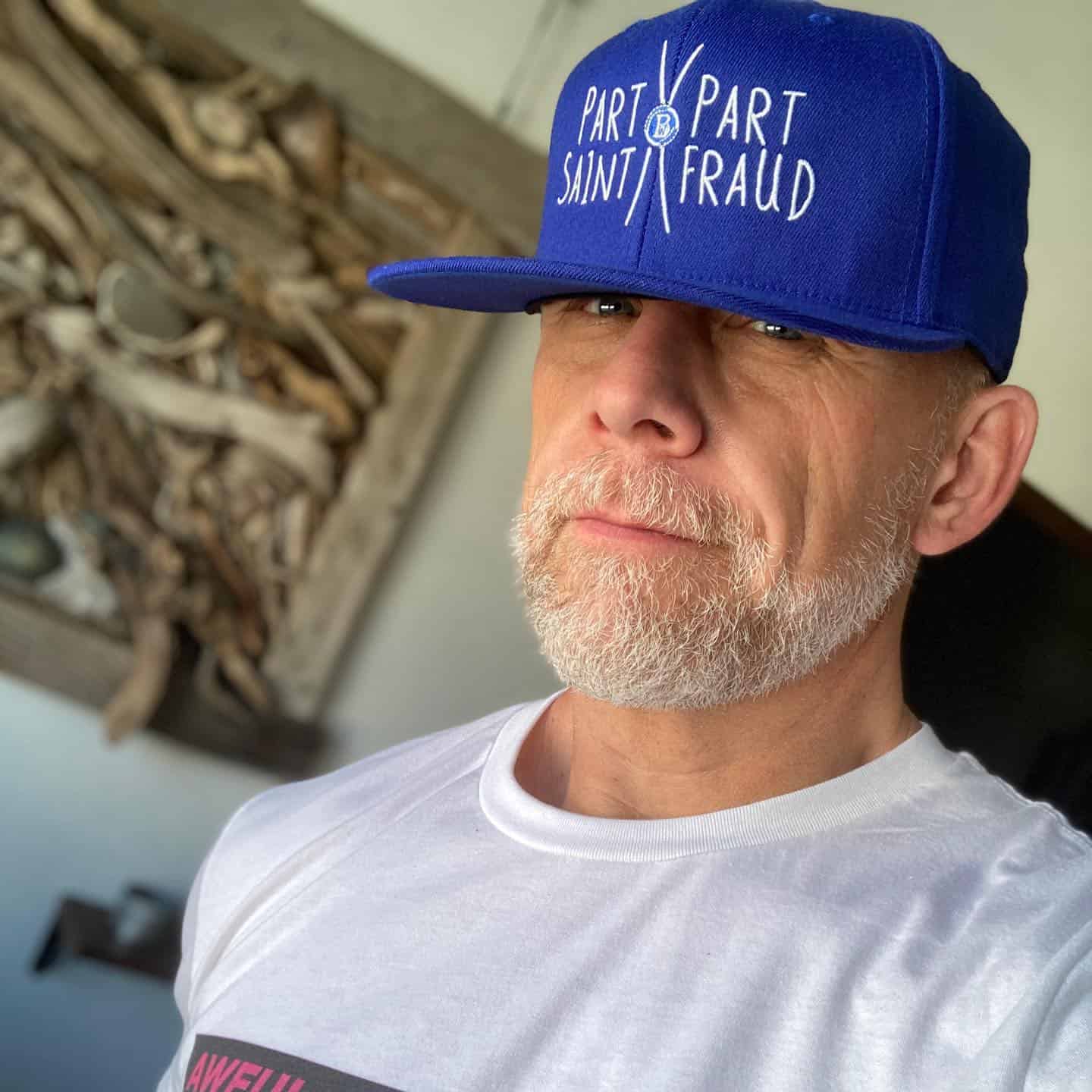 Only ordered 100 of these hats to see how they do. Before I go settin'm up on my merch page, lemme just try this: Venmo @buddywakefield $32 (includes US postage) with your name and mailing address. Don't worry, if for any reason they run out, we'll either order more, or refund you immediately. DM me for rates if outside the US.
*
Part Saint Part Fraud (with BW logo) from A Choir of Honest Killers on Flexfit Tech 110
*
Pay no mind to the last photo. That's just something we'll have up on awfulgoodwriters.com next week.