March 23, 2015
SONOMA, BEND, PORTLAND, SEATTLE, MISSOURI, COLORADO…
Sixteen months of wide open wild-eyed wander wonder and the gift of a passing landscape. Sharp cheddar and chocolate. I can see the end of this guardrail arriving in tunnels and waves. The trail behind smacks of smoked salt Iceland and South African laughter, breaths of Belgian Vipassana, Leicester hot cocoa, European Christmas markets, hard Canadian lesson plans, 25,000 miles of U.S. peanut butter and the tires of a Steel Horse; sailing and Sydney, Australia; chandelier swinging in Stockholm, hot damn Amsterdam, the warm winter blanket of Nijmegen; Mom's house when she sings only The Highwaymen's version of "Take It To The Limit" late at night and gets lost in it; the open approaching arms of Austin, which may or may not be deodorized; bring them no less. Boulder, I am coming to rest on your sweetest namesake when it's over. I will have the soup, nothing heavy, and a fresh salad, plenty of color. I will take them at my writing desk when I get back from the trail ride, from the sun run, from stretching in the smell of a clean gym. From all of us here at Riled Up and Wasted On Light, thank you. Here's the last of it for now:
March 24, 2014 Sonoma State University, black box theater – Ives Building Room 76, Rohnert Park, CA, 6:30pm
March 25, 2015 Volcanic Theater, 70 SW Century Drive, Bend, OR, 7pm (doors at 6)
March 26, 2015 Holocene, 1001 Se Morrison, Portland, OR, 7pm sharp
April 4, 2015 Richard Hugo House, 1634 11th Avenue, Seattle, WA, 7pm TICKETS ($5 students/$10 general; limited seating)
April 10, 2015 The Fremont Abbey, 4272 Fremont Avenue North, Seattle, WA, 8pm
April 14, 2015 Student Union Building HUB, Truman State University, Kirksville, MO, 7:00pm
April 17, 2015 Soapbox Slam, Miln Auditorium, Kepner Hall, University of Northern Colorado, Greeley, CO, workshop 5:30-7pm; performance at 8pm
All tickets available via www.buddywakefield.com/tour-info (otherwise for sale at door).
April 25, 2015 Riled Up and Wasted On Light End of the World Tour Party at Ranch Dressing hosted by Derrick Brown and Write Bloody Publishing in Elgin, TX!! Bring a tent, or there's a Hampton down the street. Holler buddy@buddywakefield.com for details.
Who's gonna drive Steel Horse
when I take my hand off the trigger
and climb out the sunroof?


Above: Uncle Ricky's Husband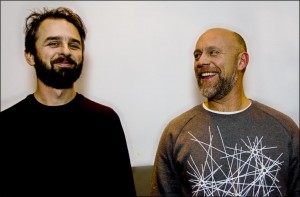 Buddy and Leigh in Cardiff, Wales.


Shoshone, Wyoming.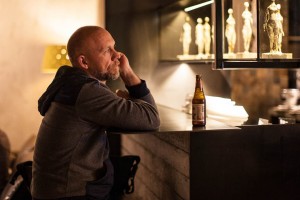 Canberra, Australia.


Ghent, Belgium.


Somewhere in Arizona.


Steel horse drives itself.


Durban, South Africa.


Hobart.
All ways,
Buddy