September 29, 2015

Had to pull some pretty serious
strings along the way to
get the new book published.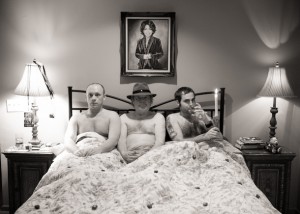 It's called STUNT WATER.
If you pre-order by October 1st via
www.buddywakefield.com/merchandise
at least one person in that bed
will sign it.
Get in on this.
Photo by Matt Wignall with Derrick Brown and Russ Tamblyn.