November 10, 2014
Did a necessary server switch for www.buddywakefield.com.
The merchandise page works smoothly and properly again.
Check it out.
All emails are also channeling to me correctly once more, no worries.
Feel comfortable emailing buddy@buddywakefield.com
if you've contacted that address for important matters recently
and not gotten a prompt response,
or if your message bounced.
Nov. 12-23 I'll be at Vipassana in Belgium
so will likely not be able to respond until then
but rest assured emails are consistently and safely arriving now.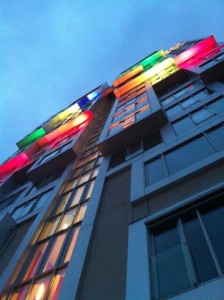 From Copenhagen to Brussels today
enjoyin' the views in month 11 of this world tour.